Horseshoe Country Kennels – Business Card
Business Card Design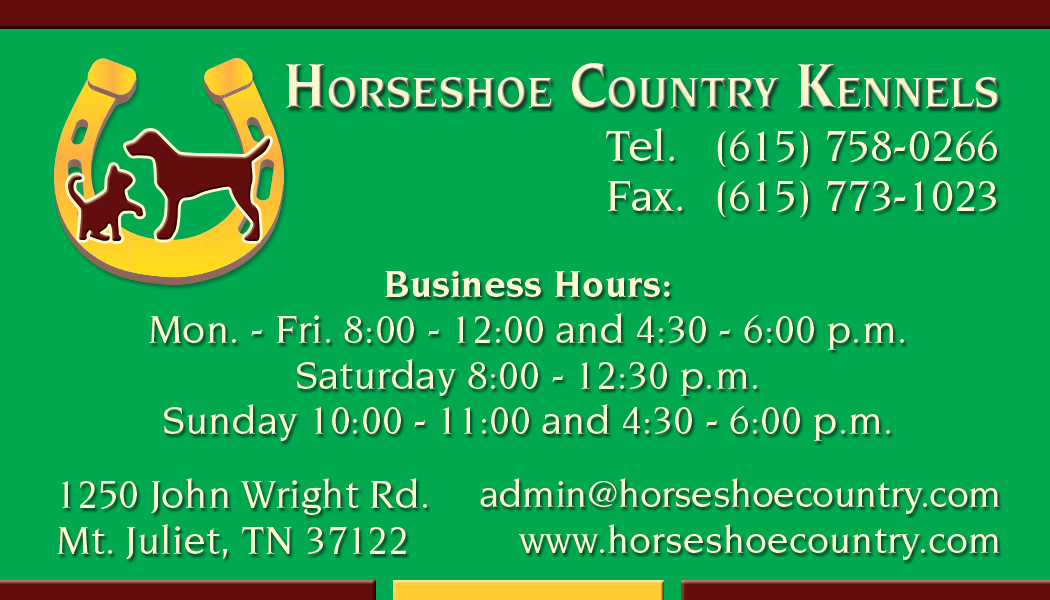 We were going away for a week and although we usually take our "dog children" with us, it was not going to be possible for this trip. Before I left Horseshoe Country Kennels, I asked Jon, the owner for a business card. It turns out he was down to his last one and the person he had that previously designed and printed his cards had moved. What a coincidence – I told him I could create a card for him and there it is above! Since the artwork he had was low resolution, I created the golden horseshoe and traced the cat and dog image from his previous card.
For more info. please visit:
horseshoecountry.com
DLS Graphics: Creating your unique vision for print & web.