Debra Lyn: "I Can't Remember To Forget You" CD
CD Design / Packaging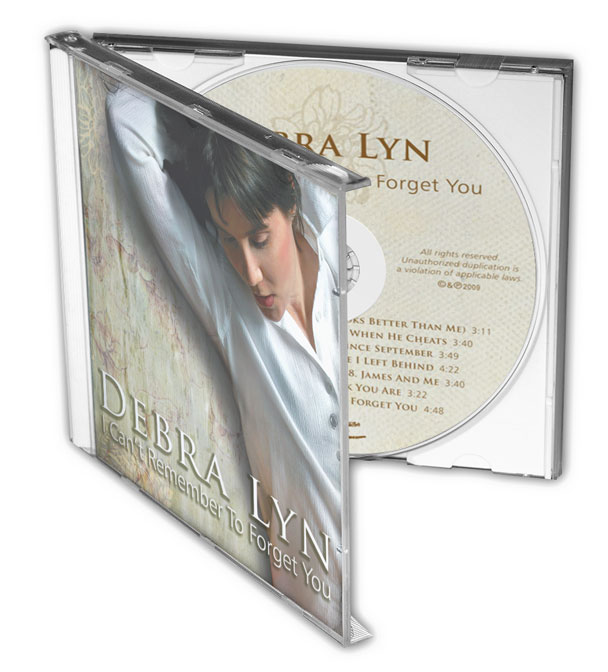 And… this is my first Country CD.  Nothing is as hard as trying to do the artwork for your own project. I wanted to have a "Country sort of rustic" look. I searched and found a photo of a tapestry that I liked. This was all well and good, but it was a flat photo so I needed to give it some dimension and added wrinkles and shadows to make it look more like an actual piece of material. Another element that worked well was an image of a piece of aged paper that I could resize, "burn" and feather the edges to give it a slightly different look throughout. This even worked well as the background for the disc.
We actually worked on this CD in both California and Tennessee. The inside picture of me in the cowboy hat and our dog, Chris was taken by Shari Belafonte when she was filming the video for the CD's title track in California. I also created a business card to match the CD packaging.
"I Can't Remember To Forget You" was produced by Jeff Silverman/Palette Music Studio Productions (MSP).  All songs Produced and Recorded at Palette with Jeff performing and co-writing on a number of the songs as well.
For more info. please visit:
www.debralyn.com
www.paletterecords.net/debra-lyn
DLS Graphics: Creating your unique vision for print & web.