Clean Air Co. Trade Show Display
Posters, Banners, Large Format Design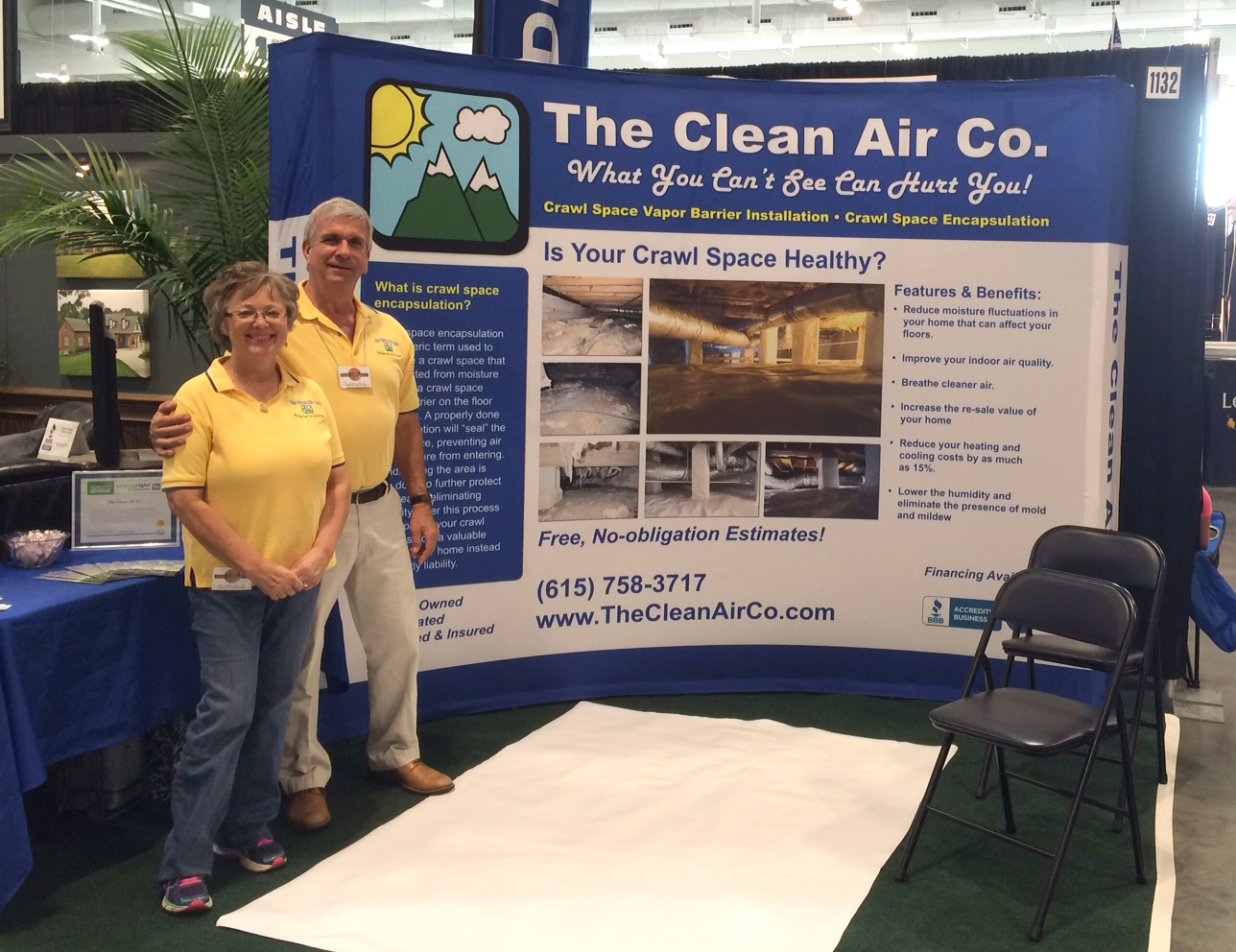 The Clean Air Co. specializes in Crawl Space Encapsulation and Air Duct Cleaning and Replacement with an overall goal of creating a "healthy crawl space" for your home.
Jim Gilbert, one of the owners, contacted me about creating a display for an upcoming trade show. We had already worked together on a brochure, but he wanted something that would be a larger visual representation of "before" and "after" images of his work. This photo shows Jim and his wife and partner, Terri beside the display at the Nashville Home Show.
For more info. please visit:
http://thecleanairco.com/
DLS Graphics: Creating your unique vision for print & web.