Capella's Salon & Spa Banner
Posters, Banners, Large Format Design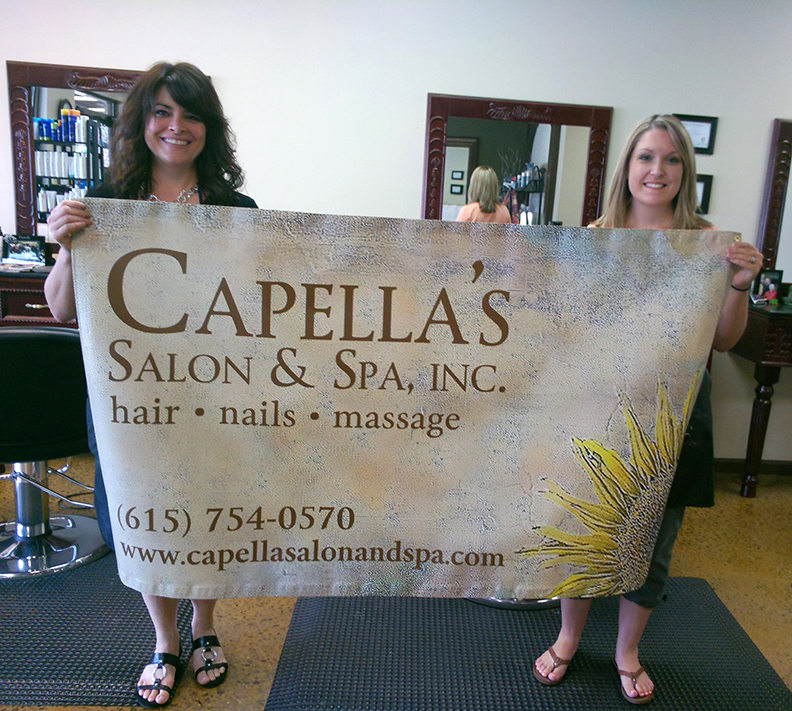 Capella's Salon & Spa is located in Mt. Juliet, Tennessee. Cheryl Jones, the owner asked me to create a banner with the same "Tuscan feel" as the business cards I originally designed for the salon.
For more info. please visit:
www.capellasalonandspa.com
DLS Graphics: Creating your unique vision for print & web.