Aeone: "Window To A World" CD
CD Design / Packaging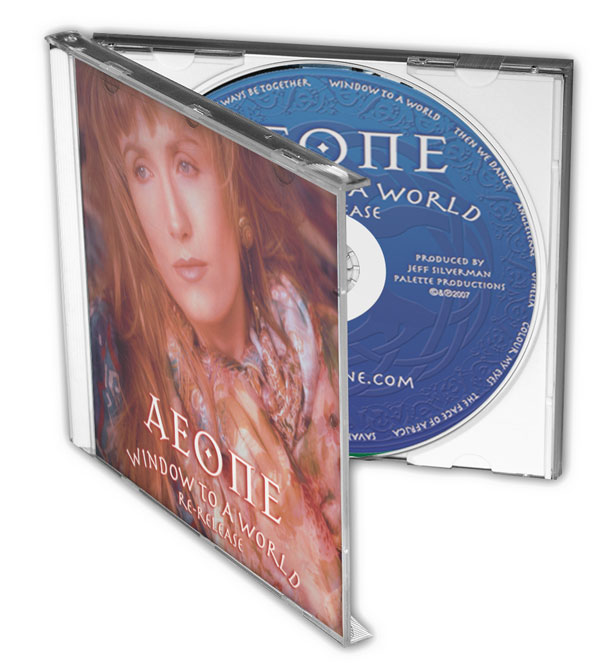 "Window To A World" was originally released in 1991 and was digitally remastered for re-release in 2007 by Jeff Silverman, Palette Music Studio Productions (MSP). The new CD includes two previously unheard songs "Color My Eyes" and "We Will Always Be Together." Both Jeff and Aeone wanted to give this musical body of work a new life and also bring the CD package more up to date.
The original CD cover featured artwork by Jeff's longtime friend and co-writer, Judithe Randall. Jeff wanted to make sure this was also included in the new release. I used one of the original inside photos of Aeone for the cover and the artwork is prominently featured when you open the jewel case. I also created artwork for the disc to match this. The back traycard is a recent photo of Aeone against a background that I created to coordinate with the colors of the front CD cover. I also used an image for the Celtic tree of life on the disc and as a background on the inside of the booklet. Aeone now incorporates many of these symbols into her graphics and I wanted to tie everything together. You will also see this on the business card I created for Aeone.
For more info. please visit:
DLS Graphics: Creating your unique vision for print & web.