Aeone – Business Card
Business Card Design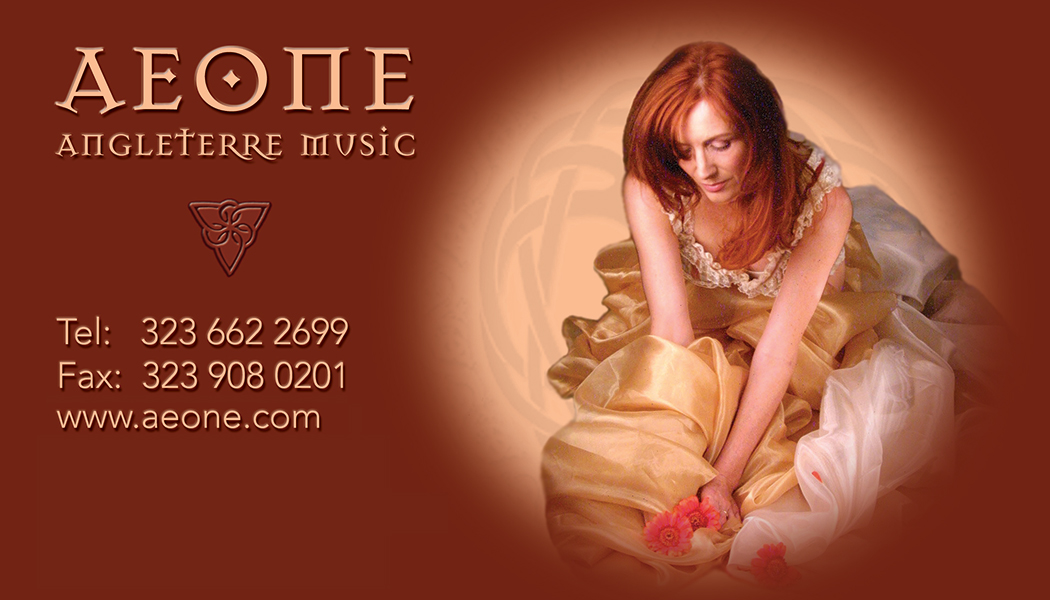 Aeone is a British born artiste who's voice and music has been heard in countless film, television and album projects.  Aeone wanted a business card that would reflect her current musical image. In addition to the photo, she provided some of the Celtic symbols that she uses on promotional materials and throughout her website. You'll notice the tree of life is actually the background for her image on the card. What you might not notice is that I sampled the color from Aeone's hair for background of the card.
For more info. please visit:
www.aeone.com
DLS Graphics: Creating your unique vision for print & web.