Brochures, Rack Cards & Postcards
Nashville | Mt. Juliet | Lebanon, TN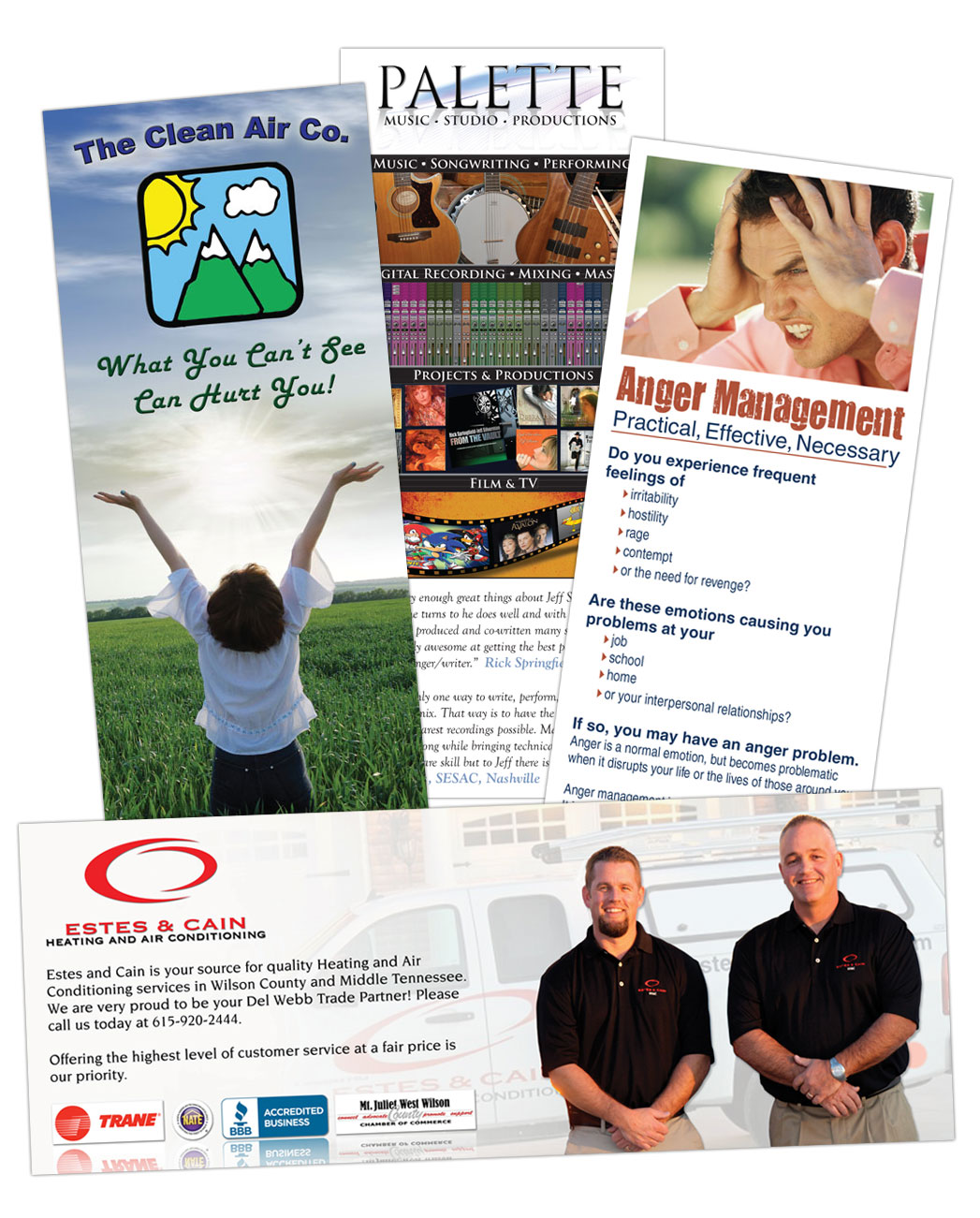 A picture is truly worth a thousand words – especially these days when attention grabbing images are everywhere from billboards to the postcards you receive in your mailbox.
Brochures, rack cards and postcards are an economical way to showcase your work, highlight your services and explain what makes you different from your competitor(s). You can add a testimonial or two from satisfied clients or include "Before" and "After" images which are are always great for demonstrating your solution to a particular problem. You can also include coupons or offers to generate more interest.
DLS Graphics can design, print and even mail any of these items for you.
DLS Graphics: Creating your unique vision for print & web.